Exclusive Duke Cornerstone Giving Society package
We deeply appreciate your steadfast support of Duke University and your membership in the Duke Cornerstone Giving Society. Your commitment has been crucial in advancing Duke, and we're grateful for your ongoing dedication. Enjoy our exclusive package, featuring Duke-themed digital content to enhance your virtual experience.
Duke-themed desktop images for a stylish workspace.
Elevate your digital workspace with our stunning Duke-themed desktop images, setting a distinctive tone for your day.
How to apply these wallpapers to your desktop
pc/ chromebook
Select Start > Settings > Personalization. The preview window gives you a sneak peek of your changes as you make them. In Background, you can select a picture or solid color, or create a slideshow of pictures. In Colors, you can let Windows pull an accent color from your background, or choose your own color adventure.
apple/mac
On your Mac, choose Apple menu > System Settings, then click Wallpaper in the sidebar. (You may need to scroll down.) Select a desktop picture from one of the available categories: Dynamic Wallpapers: These pictures change gradually throughout the course of the day based on your current location.
Duke Zoom backgrounds for standout online meetings.
Use our captivating Zoom backgrounds that let you carry a piece of Duke with you in every virtual meeting.
Read this tutorial to learn how to upload photos and videos as a virtual background for your zoom meeting. * Please note that Zoom's virtual background feature may not be available for all computers/laptops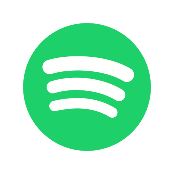 An exclusive Spotify playlist with Duke-thank you inspired tunes.
A specially curated playlist for members of the Duke Cornerstone Society, as a token of our thanks for strengthening the Annual Fund. Enjoy this exclusive collection of melodious tunes that perfectly capture the Duke Cornerstone experience.
Speaking Duke with Emojis
Use these emojis to engage in conversations with fellow Duke alumni, parents, as well as with friends and family.
DUKE CHAPEL
FOREVER DUKE
BLUE DEVIL
LIBRARIES
Online puzzles infused with Duke's spirit for mental stimulation.
You can also challenge yourself with our online puzzles, offering a delightful mental workout infused with Duke's spirit.